What is the safe harbour defence to insolvent trading?
The safe harbour provisions provide directors with an exception from insolvent trading liability where they are developing courses of action which are reasonably likely to lead to a better outcome for the company than administration or liquidation.
The relevant legislative provision is s588GA Corporations Act 2001 (Cth).  The elements necessary to be proven by the person seeking to rely on the safe harbour exception to insolvent trading are:
Developing one or more courses of action: a director will enter safe harbour once the director starts developing one or more courses of action reasonably likely to lead to a better outcome, rather than only being available once a director has taken a course of action;
Direct and indirect debts included: the safe harbour be available in respect of all debts incurred directly or indirectly in connection with any such course of action, rather than only those incurred in connection with the course of action;
A better outcome for 'the company' only: this may create some uncertainty as to what 'the company' means in this context and how a 'better outcome' is to be assessed if stakeholders other than creditors need to be considered;
A better outcome than immediate liquidation or administration only: the comparison be to the immediate appointment of a liquidator or administrator;
Safe harbour not to end on receivership or entry into a scheme: the safe harbour only end on the company entering into administration or liquidation (from which point the directors will no longer be responsible for the control of the company); and
Holding companies to be covered: protection available for holding companies provided that they take reasonable steps to ensure that safe harbour is available to the directors of the subsidiary.
Best practice guidelines
In response to the release of the revised Bill in June this year, the Turnaround Management Association released best practice guidelines in relation to the practical steps companies and advisors can take when seeking to utilise the insolvent trading safe harbour.
Follow these links to find more information about what is insolvent trading and a review of the new insolvent trading safe harbour and ipso facto legislation.
Conclusion
For practical legal advice, support and assistance regarding your particular circumstances, call our insolvency lawyers.  We are ready to step in and assist you.
---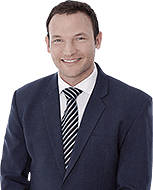 About Mark Harley | Principal
Mark has practiced in commercial law, commercial litigation and insolvency law for almost 10 years. He established the firm in 2014. With degrees in law and information technology, as well as being a director of several companies, Mark speaks the language of business owners and has a first hand understanding of the issues facing his clients.