Nobody wants to be sued, or find themselves in a stressful, disruptive legal dispute. Then again, sometimes you may be the one who needs to turn to litigation to protect your own interests.
Regardless of your current legal situation, our Brisbane team of litigation lawyers can give you the expert commercial litigation and dispute advice you need to resolve your issue quickly and easily.
We understand that resolving disputes can be stressful, time consuming and expensive.  Our experience as solicitors shows that success in litigation depends on early intervention and strategy. We work with you to resolve disputes efficiently, with the aim of achieving the best possible outcome.
Where litigation is unavoidable, our team of litigation lawyers has the experience to successfully resolve potentially expensive and protracted disputes.  We understand that litigation is a commercial as well as a legal strategy and are conscious of keeping your costs under control to achieve the most commercially acceptable outcome.  Our focus is on your success and making sure you take control of the dispute resolution process.
Depending on the size and complexity of the claim, the Court action may be brought or defended in the Magistrates', District or Supreme Court. Disputes under federal legislation are determined by the Federal Court and Federal Circuit Courts. There are also various state based tribunals that can adjudicate on some disputes such as retail shop leases and building matters and including the Queensland Civil and Administrative Tribunal (QCAT).
Our experienced  results-driven commercial litigation and dispute lawyers can take the stress out of chaotic legal situations by communicating openly with you and representing your interests in a fearless and strategic manner. With our proven advice and strategies in litigation, our experienced litigation solicitors have successfully resolved countless legal disputes for our clients in a raft of areas.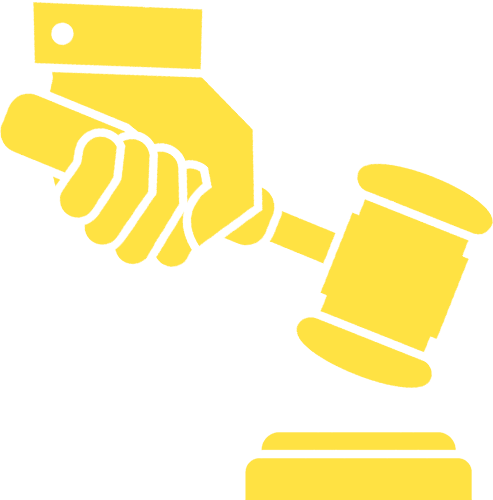 Corporations Law and company disputes including directors' disputes, general shareholder issues, oppression actions for minority shareholders and breaches of directors' duties and other fiduciary obligations

General commercial litigation, civil litigation and commercial disputes

Building and construction disputes including relating to domestic, commercial or industrial buildings

Competition and trade practices

Insolvency, Voluntary Administration, Liquidation, Insolvent Trading and restructuring

Interpretation of insurance contracts and policies and suing insurance companies or disputes taken to the FOS (Financial Ombudsman Service)

Property and tenancy disputes

Professional negligence, legal malpractice claims, professional liability and breaches of duty

Disputes with banks including over mortgages and steps taken to recover possession by warrants, complaints to FOS
Our Clients Are Our Passion
Boss Lawyers have assisted us with many matters over the years, some of which have been involved and complex. The service we have received has been very responsive and of high quality. Boss lawyers advice is clear and unequivocal ensuring you only litigate when the prospects for success and the time and money that will be needed are clearly understood. Boss Lawyers are entirely professional, helpful and supportive, truly experts in their field.
ANGELA ERIKSEN - DIRECTOR - CHALLENGE COMMERCIAL COLLECTIONS
Mark Harley is an insightful and innovative mover and shaker who will leave no stone unturned in his continual quest to achieve the best possible outcome for his clients. Give yourself a head start by having Mark on your team.
GEORGE IIK - LAWYER
Mark Harley is trustworthy and reliable. Consistently he looks at all the possibilities and cards available to him to support his clients throughout the whole process.
CLAUDIO D'avanzo - ARCHITECT
Mark Harley and I have worked on a number of employment and industrial relation cases. I have found Mark works hard to promote and protect the interests of his clients to achieve the best possible results.
DAVID CORMACK - BARRISTER-AT-LAW
I was referred to Boss Lawyers by another firm who cited Boss' expertise in the area of law I required. I found Boss Lawyers rapidly understood my case and my needs, developed a winning strategy and delivered.
DAVID CAM - CHIEF EXECUTIVE
I would like to thank Boss Lawyers for looking after me during my litigation dispute.  I was referred to Boss Lawyers from one of my colleagues.  They were excellent at explaining Court procedures to me, gave me an honest assessment and dealt with my case in a cost effective manner.
KIRAN PATIL - BUSINESS OWNER
I own a boutique building company. It is so important to have a smart, accessible lawyer on your side. I regularly seek advice from Mark Harley from Boss Lawyers to ensure compliance with the law and mitigate risk. I have no hesitation in recommending Mr Harley or Boss Lawyers.
RODNEY FRAMPTON - FRAMPTON BUILDERS PTY LTD
Professional and helpful I would have not hesitation in recommending Boss Lawyers to anyone requiring litigation work
LEICESTER CHATFIELD- DIRECTOR - WATER3 PTY LTD
If you need good honest legal representation I highly recommend that you talk to Mark Harley first. Mark has a can do approach and a dog with a bone attitude.
MICHAEL PRIDMORE - OWNER, FOODSERVICE SYSTEMS AUSTRALIA PTY LTD
Mark Harley is a true professional that delivers fantastic results when required.
SIMON COULTER - BD, NSW & QLD
Mark Harley from Boss Lawyers represented me on a commercial claim to my previous employers. Upon briefing Mark, he quickly understood my position, and issued a letter of claim within one week.

I believe that Mark's prompt action and follow up aided my case and resulted in a positive and timely outcome.
DAVID FROST - ARCHITECT
I worked with Mark Harley and his team at Boss on a recent sale of a business. It was my first business sale and I really didn't have a clue about the process or contracts. Mark took me through the process  step-by-step and worked seamlessly with my accountant to make the sale as simple and stress-free as it could be. 

Mark was extra helpful when we had a few bumps in the road and patiently answered all my stupid questions… even when I asked the same question a few times. As well as being easy to work with, Mark was responsive, efficient, and always on time to meet deadlines and – most importantly – we closed the deal. 

I'm now launching two new businesses and Mark and Boss will be a permanent fixture on my "dream team" of advisers and I will gladly recommend him to anyone in need of  legal services. Thanks Mark and the Boss crew!
MARNIE NICHOLS - BUSINESS OWNER
Boss Lawyers were instrumental in helping me understand the complicated process of trademarking my company in a simple and easy to understand way. They were highly knowledgeable and skilled in the area, plus were quick and diligent in ALL areas—providing complete peace of mind. For any business owner wanting to trademark on their own, I'd highly reconsider and give Mark Harley a call first. You won't regret it and it could save you thousands.
KAREN MEISSNER - BUSINESS OWNER
A seriously talented and motivated team. Prompt, patient and willing to go the extra mile to help. Cannot recommend more highly!
MARGARET BELFOUR - MANAGING DIRECTOR
I have been very happy with Boss Lawyers.  Mark Harley who represents me is very understanding and has taken the time to listen to me and discover my particular need.  He has represented me in a very able and professional manner.  Thank you Boss Lawyers for your competent handling of my legal problem.
JOAN NIELSEN
Contact us now
For painless resolution of disputes
Litigation Lawyers Brisbane
If you are involved in a financial dispute and want to find a fast solution so that you can put the problem in the past, you need a team of litigation lawyers in Brisbane. You might not want to consider a lawsuit as a viable option, but people don't always get the hint until you take this step.
We can review your case and help you decide what choice moves you toward the outcome you have in mind. With us on your team, you can act without stress because you will be in good hands from start to finish. Examining your case and comparing the possible outcomes is how we set the process in motion, and you stay in control each step of the way.
Cases We Handle
You probably would like to know what types of cases we handle before you enlist our support, which is a fair point. We handle almost any dispute solvable through litigation:
Debt Recovery
Construction Disputes
Media and Copyright Law
Property Disputes
Professional Negligence
Many More..
All people have a duty not to put others in harm's path, but the negligent or malicious actions of others can cause a lot of trouble. You need to take proactive steps to protect yourself and your rights when that happens, and you will be glad you did. Let our team guide you toward a fair outcome so that you can get justice and peace of mind. We will have your back and do everything in our power to help you get the outcome you want as soon as you enlist our support.
Debt Recovery
Not being paid money you are owed is a stressful and complex situation. If you are a creditor and someone is refusing to repay a debt, we can give you a hand. Take your fight to the courtroom and get a judgment for the amount owed. Bring copies of paperwork and other evidence that can help prove your case, and our team will worry about the hard part so that you can relax. Instead of being a professional lender, you might have let a friend or family member borrow money. The good news is that our team can help you collect a personal or professional debt.
Construction Disputes
You expect professional work when you hire a construction crew to handle a job, and you deserve to get the results for which you have paid. Not all construction crews live up to the expectations they set at the start, and some of them even fail to provide the quality they promised. You can set it right by contacting Boss Lawyers for litigation representation on which you can depend. We will take every step possible to get you the compensation you deserve because we care about your needs and want you to get justice.
Media and Copyright Law
Whether you wrote a book, created a song or crafted some other type of media, you put a lot of time and effort into your project. You then discover that someone else has been using your work without permission, and you would like to know where you can turn for a viable resolution.
Our team will order the other party to cease using your copyrighted work right away, but we won't stop there. If you would like to push the matter even further, we can take the violator to court and seek compensation for your trouble. We will take the time to put your case together and use the approach that offers the highest odds of success.
Property Disputes
As a tenant, you have certain rights and liberties that your landlord can't violate. If you believe your landlord is treating you in a way that violates the law, you have come to the right place. We can help you understand if you have a case and what you must do to boost your odds of getting a reasonable outcome if you go to court. We want to safeguard your interests and will help you make the situation right as soon as we can. Many people are happy when they discover the results we can achieve because getting justice provides them with peace of mind.
Professional Negligence
When you hire a doctor, dentist, lawyer or some other professional, you are putting a lot of trust into that professional's hands. Professionals who make mistakes or fail to uphold the standard of care for the situation can cause injuries or lasting damage to your life, and you don't want to face it alone.
We are here to give you a hand and guide you along the correct path so that you won't need to face this difficult experience alone. After reviewing the evidence, we help you decide if your case is worth pursuing and explain the possible outcomes you might reach. If getting compensation for professional negligence is your mission, our team is the one for which you have been searching.
Why You Should Pick Boss Lawyers
Anyone who needs litigation lawyers Brisbane knows that many options are available. You could be asking yourself why you should trust Boss Lawyers instead of turning to one of the other firms in your area.
We review your situation and give you honest advice on what will likely happen in the coming lawsuit. Our team will give you an upfront fee estimate so that you will know how much you must pay before agreeing to enlist our help. Working with us is how you get the best odds of winning your lawsuit and collecting the funds to which you are entitled, so give us a call for more information.