Commercial and Retail Leasing
Our leasing documents give you robust legal protection and they're easy to understand.
Whether you need a lease drafted, or help negotiating an agreement, Boss Lawyers can help you achieve your goal. With years of commercial experience to bring to the table, we can also help you with the swift acquisition and disposal of all types of properties.
Commercial and retail leases are our particular speciality, offering sound advice on: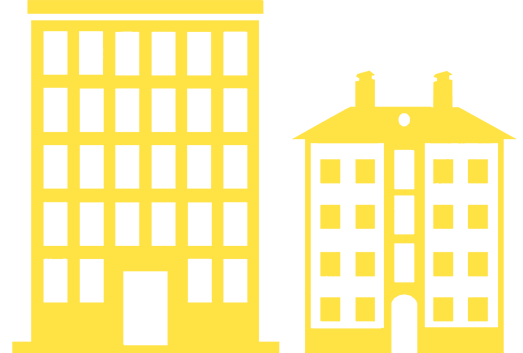 Making complex leasing negotiations simple

Developing standard form leasing documents for individual clients

Due diligence, ensuring any leasing agreement you make is sound

Quickly resolving ongoing lease issues such as insurances, defaults, and changes in control of tenant companies

Competitive retail, commercial and industrial leasing

Retail legislation compliance

Reviewing your lease documents before signing any important agreement

Tenancy management, so you can focus on other parts of your business—and life.
If you'd like a team of friendly and expert commercial leasing lawyers on your side, we'd love to hear from you.
Our Clients Are Our Passion
Boss Lawyers have assisted us with many matters over the years, some of which have been involved and complex. The service we have received has been very responsive and of high quality. Boss lawyers advice is clear and unequivocal ensuring you only litigate when the prospects for success and the time and money that will be needed are clearly understood. Boss Lawyers are entirely professional, helpful and supportive, truly experts in their field.
ANGELA ERIKSEN - DIRECTOR - CHALLENGE COMMERCIAL COLLECTIONS
Mark Harley is an insightful and innovative mover and shaker who will leave no stone unturned in his continual quest to achieve the best possible outcome for his clients. Give yourself a head start by having Mark on your team.
GEORGE IIK - LAWYER
Mark Harley is trustworthy and reliable. Consistently he looks at all the possibilities and cards available to him to support his clients throughout the whole process.
CLAUDIO D'avanzo - ARCHITECT
Mark Harley and I have worked on a number of employment and industrial relation cases. I have found Mark works hard to promote and protect the interests of his clients to achieve the best possible results.
DAVID CORMACK - BARRISTER-AT-LAW
I was referred to Boss Lawyers by another firm who cited Boss' expertise in the area of law I required. I found Boss Lawyers rapidly understood my case and my needs, developed a winning strategy and delivered.
DAVID CAM - CHIEF EXECUTIVE
I would like to thank Boss Lawyers for looking after me during my litigation dispute.  I was referred to Boss Lawyers from one of my colleagues.  They were excellent at explaining Court procedures to me, gave me an honest assessment and dealt with my case in a cost effective manner.
KIRAN PATIL - BUSINESS OWNER
I own a boutique building company. It is so important to have a smart, accessible lawyer on your side. I regularly seek advice from Mark Harley from Boss Lawyers to ensure compliance with the law and mitigate risk. I have no hesitation in recommending Mr Harley or Boss Lawyers.
RODNEY FRAMPTON - FRAMPTON BUILDERS PTY LTD
Professional and helpful I would have not hesitation in recommending Boss Lawyers to anyone requiring litigation work
LEICESTER CHATFIELD- DIRECTOR - WATER3 PTY LTD
If you need good honest legal representation I highly recommend that you talk to Mark Harley first. Mark has a can do approach and a dog with a bone attitude.
MICHAEL PRIDMORE - OWNER, FOODSERVICE SYSTEMS AUSTRALIA PTY LTD
Mark Harley is a true professional that delivers fantastic results when required.
SIMON COULTER - BD, NSW & QLD
Mark Harley from Boss Lawyers represented me on a commercial claim to my previous employers. Upon briefing Mark, he quickly understood my position, and issued a letter of claim within one week.

I believe that Mark's prompt action and follow up aided my case and resulted in a positive and timely outcome.
DAVID FROST - ARCHITECT
I worked with Mark Harley and his team at Boss on a recent sale of a business. It was my first business sale and I really didn't have a clue about the process or contracts. Mark took me through the process  step-by-step and worked seamlessly with my accountant to make the sale as simple and stress-free as it could be. 

Mark was extra helpful when we had a few bumps in the road and patiently answered all my stupid questions… even when I asked the same question a few times. As well as being easy to work with, Mark was responsive, efficient, and always on time to meet deadlines and – most importantly – we closed the deal. 

I'm now launching two new businesses and Mark and Boss will be a permanent fixture on my "dream team" of advisers and I will gladly recommend him to anyone in need of  legal services. Thanks Mark and the Boss crew!
MARNIE NICHOLS - BUSINESS OWNER
Boss Lawyers were instrumental in helping me understand the complicated process of trademarking my company in a simple and easy to understand way. They were highly knowledgeable and skilled in the area, plus were quick and diligent in ALL areas—providing complete peace of mind. For any business owner wanting to trademark on their own, I'd highly reconsider and give Mark Harley a call first. You won't regret it and it could save you thousands.
KAREN MEISSNER - BUSINESS OWNER
A seriously talented and motivated team. Prompt, patient and willing to go the extra mile to help. Cannot recommend more highly!
MARGARET BELFOUR - MANAGING DIRECTOR
I have been very happy with Boss Lawyers.  Mark Harley who represents me is very understanding and has taken the time to listen to me and discover my particular need.  He has represented me in a very able and professional manner.  Thank you Boss Lawyers for your competent handling of my legal problem.
JOAN NIELSEN
Contact us now
For expert Legal Advice On Your Commercial Lease
Commercial Lease Lawyer Brisbane
Being a landlord is a rich and rewarding career that puts your skill to the test each day, but those who are up for the challenge would not want it any other way. You probably wake up ready to take on the issues that will come your way.
You love what you do and take every step possible to protect yourself from the unthinkable, but issues can sneak up when you least expect it. Whether you are a full- or part-time landlord, you need legal advice you can trust if you would like to avoid lawsuits and other bad situations. Having a commercial lease lawyer Brisbane safeguards your future and allows you to put your worries to rest because you will be in the best possible hands.
Make Leasing Simple
A lot of landlords are quick to discover that the legal landscape surrounding their new career is often complicated and overwhelming. In fact, many business professionals dream of becoming landlords until they learn about the paperwork and regulations involved.
Taking a wrong step opens you to the possibility of lawsuits and other dangers that can hurt your bottom line, and some landlords fail to recover from the threat. For example, you could violate a tenant's rights by mistake and find yourself on the wrong side of a lawsuit. You could also face a legal dilemma and not know what path protects you from harm, which is not a pleasant situation to experience.
The caring lawyers on our team are here when you need them, reviewing your questions and pointing you down the correct path. Many people come to us because they have trouble understanding legal jargon or knowing what to do when they encounter certain problems. While some landlords look up the information online, that option is not always the best. Laws and regulations can change in the blink of an eye.
Unless you stay updated on the latest developments, making costly legal mistakes is too easy. You can speak with us when you need help keeping your business on the right side of the law. Our caring experts are invested in your success and will do what it takes to keep you on the correct path at all times.
Craft Lease Documents
As a landlord, lease documents are one of the biggest parts of your career. Your lease document defines the terms to which the tenant agrees when opting to live on your property. It's vital you make sure you cover all your bases so that you don't create a harmful situation from which escape is difficult. You must outline the way you and your tenants will interact as well as when they need to pay rent each month.
When creating a lease, you will list the number of people who can reside in each unit and what you will do if tenants opt to let someone else move in with them. If you overlook something while crafting a lease, you could face lawsuits and other unpleasant situations you might want to avoid. Protecting yourself from that problem is much easier when you work with knowledgeable legal experts who care about your results as much as you do.
If you want to make sure your lease agreement covers all your bases, we can do the job and make sure you have nothing to fear. We can also review leases you have already created and address any problems that might be present. Letting us handle your lease documents is a wise move if you want to enjoy favorable results while minimizing the risk.
Handle Defaults
All landlords fear the day one of their tenants stops paying rent because these situations are never easy to resolve. Forcing someone to leave their home can create a lot of stress and other unpleasant emotions, but that is just the start.
Taking wrong steps or handling the situation the wrong way can make your problem much worse than it already is. Taking care to follow the proper protocols is vital when you evict someone from your property for not making payments. If the tenant is willing to try catching up, working out an agreement is often easier than trying to find new tenants and battling possible lawsuits. Either way, we can do this part of your business for you.
Handle Business Transfers
Buying or selling a rental property is often exciting because you are either gaining a new investment or getting additional funds to launch other projects on which you have been working. Most landlords do property transfers on their own without much trouble, but you can face a variety of problems if you make any mistakes during the process.
For example, you must give your tenants advanced notice if you acquire a property and intend to increase their rent. You must make sure you follow the law when you implement other policy changes that could impact your residents. Knowing when you need to give notice and how far in advance you must do so is not always straightforward.
To make the matter even worse, the laws change so much that keeping up is next to impossible. Let your transaction move forward without problems by letting a caring lawyer manage the process. You protect yourself from liability and give yourself peace of mind, knowing you won't face legal trouble in the future.
Benefits of Hiring a Commercial Lease Lawyer Brisbane
This section covers the top benefits you can enjoy when working with a caring lease lawyer in Brisbane. You will understand the value you can get and why opting for legal advice is always the best bet when you want to increase your odds of success. Our team can provide you with a range of unbeatable benefits you don't want to miss:
Confidence
Peace of Mind
Reduced Stress
We Handle the Hard Parts
You Can Focus on Making Profit
We Care About Your Results
Landlords often fear that they will make mistakes that create legal problems, which could harm their business in more ways than one. That's why confidence and peace of mind are among the top benefits you can get, and many people hire us for those reasons. If you go through the trouble of reading law books and staying updated on the most recent trends, you can give yourself some level of safety.
However, you are taking a lot of time away from other aspects of your business, and your bottom line will take a hit as a result. When you enlist our support, we will worry about the complex legal parts of your business, and you can focus on what you do best.
Knowing that your business is in good hands lets you sleep easy each night, and you will then realize you have done the right thing. We promise to have your back no matter the legal issue your business encounters. Guiding you along the proper path and ensuring your legal documents are in order is what we do to keep your business moving forward.
Tenant Management
Another difficult aspect of being a landlord is managing your tenants, ensuring that they pay rent on time and follow the policy you defined in the lease agreement. Making sure your tenants are happy and that they have no problems with their unit is a part of being a landlord you can't overlook.
If you want someone else to manage your tenants so that you can spend time optimizing your investment or expanding your reach, Boss Lawyers will give you a hand. Let us know what you need and give us copies of all lease documents, and we will get to work right away.
If your tenants have complaints, issues or questions, we will resolve the issue in no time, and you will be happy when you see us in action. Our expert staff will learn how you do business and make sure they offer an accurate representation of your values. The commercial lease lawyers you hire from our team can do a range of tasks that would otherwise stop you from improving your results.
Why Us
Some people research online and wonder why they should hire one law firm instead of another, and we understand their point and would like to address the concern. Rather than providing one or two services, the commercial lease lawyers at Boss Lawyers offers a variety of services that will keep your business on track. Many people get confused when speaking with lawyers because they use legal jargon.
When you work with our team, we never use legal jargon or any industry-specific words because we want you to understand where you stand at all times. We break everything down so that even people who are not experienced in the complex legal landscape understand each part of the process. Minimizing confusion and making your job as easy as possible is one of our main missions, and we are good at what we do.
Meet Our Team
You want to know your team when you hire a company to work on your commercial lease and other projects. You have a right to know the people you are trusting to cover the legal bases before you move forward, and that is why we invite you to meet our team.
Boss Lawyers consists of Mark Harley, David Grant, Sharon Sorbello and Callum Woods. Each expert on our team is a professional who understands our goals and long-term vision. They are passionate about commercial lease projects and the legal issues that come with them. When you let us give you a hand, you will see why our team is among the best at what they do.
We Are Here to Help
If you are ready to get the help you need and deserve, contact our commercial lease law firm in Brisbane right away. Let us know about your business and what you wish to accomplish in the future, and we will guide you along the correct path. We take care of the legal challenges of your business to prevent you from worrying about it.
You can then spend your time and attention on the parts of your business you enjoy the most. One of the biggest benefits of having legal experts on your side is knowing you have your legal bases covered, reducing your odds of facing a lawsuit. When you want to take your business to a whole new level, reach out to Boss Lawyers so that we can get started together.