Industrial & Employment Law
Boss Lawyers can transform the seemingly daunting and complex world of industrial and employment law into simple, actionable advice.
Negotiating awards, getting across the rules and regulations for employees, managing complex workplace claims and unfair dismissal complaints; even industrial action. It can be a time-consuming minefield and takes your focus off running your business successfully and smoothly. Boss Lawyers' industrial and employment law specialists can take this load off your shoulders, supporting you and your business with our expertise in.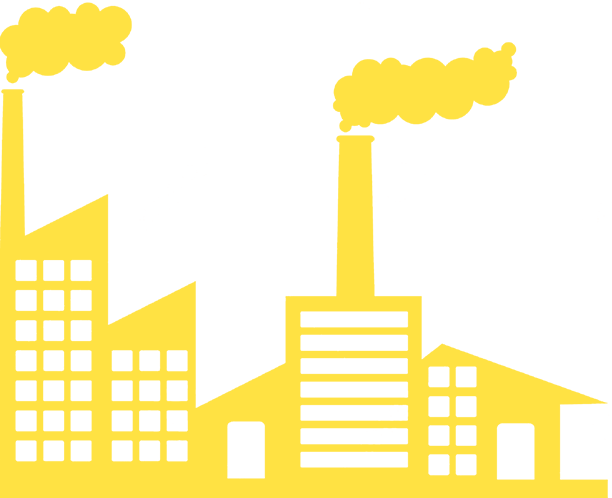 Alternative workplace contracts, and agreements like independent contracting, consultancy and license arrangements

Industrial and employment disputes - responding to unfair dismissals and adverse action claims

Intellectual property and confidential information, including restraint of trade

Investigating workplace incidents, handling internal complaints, and mediating disputes

Occupational health and safety, including containing and managing incidents, and defending prosecutions

Individual performance management and employment termination

Anti-discrimination laws and complaints

Workplace bullying and sexual harassment

Training and education for management and staff.
Industrial and employment law needn't be intimidating. We'll help you make it simple. To get immediate expert legal help get in touch with Boss Lawyers today.
Our Clients Are Our Passion
Boss Lawyers have assisted us with many matters over the years, some of which have been involved and complex. The service we have received has been very responsive and of high quality. Boss lawyers advice is clear and unequivocal ensuring you only litigate when the prospects for success and the time and money that will be needed are clearly understood. Boss Lawyers are entirely professional, helpful and supportive, truly experts in their field.
ANGELA ERIKSEN - DIRECTOR - CHALLENGE COMMERCIAL COLLECTIONS
Mark Harley is an insightful and innovative mover and shaker who will leave no stone unturned in his continual quest to achieve the best possible outcome for his clients. Give yourself a head start by having Mark on your team.
GEORGE IIK - LAWYER
Mark Harley is trustworthy and reliable. Consistently he looks at all the possibilities and cards available to him to support his clients throughout the whole process.
CLAUDIO D'avanzo - ARCHITECT
Mark Harley and I have worked on a number of employment and industrial relation cases. I have found Mark works hard to promote and protect the interests of his clients to achieve the best possible results.
DAVID CORMACK - BARRISTER-AT-LAW
I was referred to Boss Lawyers by another firm who cited Boss' expertise in the area of law I required. I found Boss Lawyers rapidly understood my case and my needs, developed a winning strategy and delivered.
DAVID CAM - CHIEF EXECUTIVE
I would like to thank Boss Lawyers for looking after me during my litigation dispute.  I was referred to Boss Lawyers from one of my colleagues.  They were excellent at explaining Court procedures to me, gave me an honest assessment and dealt with my case in a cost effective manner.
KIRAN PATIL - BUSINESS OWNER
I own a boutique building company. It is so important to have a smart, accessible lawyer on your side. I regularly seek advice from Mark Harley from Boss Lawyers to ensure compliance with the law and mitigate risk. I have no hesitation in recommending Mr Harley or Boss Lawyers.
RODNEY FRAMPTON - FRAMPTON BUILDERS PTY LTD
Professional and helpful I would have not hesitation in recommending Boss Lawyers to anyone requiring litigation work
LEICESTER CHATFIELD- DIRECTOR - WATER3 PTY LTD
If you need good honest legal representation I highly recommend that you talk to Mark Harley first. Mark has a can do approach and a dog with a bone attitude.
MICHAEL PRIDMORE - OWNER, FOODSERVICE SYSTEMS AUSTRALIA PTY LTD
Mark Harley is a true professional that delivers fantastic results when required.
SIMON COULTER - BD, NSW & QLD
Mark Harley from Boss Lawyers represented me on a commercial claim to my previous employers. Upon briefing Mark, he quickly understood my position, and issued a letter of claim within one week.

I believe that Mark's prompt action and follow up aided my case and resulted in a positive and timely outcome.
DAVID FROST - ARCHITECT
I worked with Mark Harley and his team at Boss on a recent sale of a business. It was my first business sale and I really didn't have a clue about the process or contracts. Mark took me through the process  step-by-step and worked seamlessly with my accountant to make the sale as simple and stress-free as it could be. 

Mark was extra helpful when we had a few bumps in the road and patiently answered all my stupid questions… even when I asked the same question a few times. As well as being easy to work with, Mark was responsive, efficient, and always on time to meet deadlines and – most importantly – we closed the deal. 

I'm now launching two new businesses and Mark and Boss will be a permanent fixture on my "dream team" of advisers and I will gladly recommend him to anyone in need of  legal services. Thanks Mark and the Boss crew!
MARNIE NICHOLS - BUSINESS OWNER
Boss Lawyers were instrumental in helping me understand the complicated process of trademarking my company in a simple and easy to understand way. They were highly knowledgeable and skilled in the area, plus were quick and diligent in ALL areas—providing complete peace of mind. For any business owner wanting to trademark on their own, I'd highly reconsider and give Mark Harley a call first. You won't regret it and it could save you thousands.
KAREN MEISSNER - BUSINESS OWNER
A seriously talented and motivated team. Prompt, patient and willing to go the extra mile to help. Cannot recommend more highly!
MARGARET BELFOUR - MANAGING DIRECTOR
I have been very happy with Boss Lawyers.  Mark Harley who represents me is very understanding and has taken the time to listen to me and discover my particular need.  He has represented me in a very able and professional manner.  Thank you Boss Lawyers for your competent handling of my legal problem.
JOAN NIELSEN
Contact us today
For Expertise In Industrial And Employment Law
Industrial and Employment Lawyers Brisbane
Brisbane employment law covers a wide range of workplace issues, so it is important to work with a Brisbane based law firm when dealing with disputes. Common problems that might arise include unfair termination of employment, harassment, wage theft, workers' compensation claims and other actions. When you are dealing with serious workplace-related problems, you might need a qualified attorney on your side. This will prevent you from making the most common mistakes.
Brisbane Employment Attorney, Workers' Rights
Employment law covers a wide variety of topics that affect the workplace. This includes the rights of workers, and representation can make a substantial difference in the outcome of the worker's life. This will also have secondary effects on the worker's family members, and this means that getting a fair and just outcome is the top priority. Our clients come to us for legal advice when dealing with difficult situations at the workplace. It is necessary to have representation when there is a dispute on the job.
Disputes between employers and employees can be difficult to handle without the services of an experienced Brisbane employment lawyer. Employees are often at a disadvantage because workers tend to be less familiar with the relevant laws than their employers. The company might also have an advantage because they have the resources and connections to hire entire legal teams to represent their interests. Our services are critical for employees facing unjust working conditions and other employment related disputes.
Industrial and Employment Lawyers Brisbane
Brisbane lawyers address complex legal issues that affect the entire workplace. Our services are valuable because we perform a critical assessment of the situation. This is a superior method to other law firms that have a tendency to apply the same solution to every situation. We look carefully at the individual case in order to determine the course of action that has the highest chance of success. Business owners will often face situations that exceed the abilities of managers, owners or staff members. This is where the advice of qualified Brisbane solicitors can make a positive difference.
Communication skills are incredibly important when dealing with employment law, workplace disputes and other legal issues. Our clients have specific goals that need to be met, and our services enable these outcomes. This is a different type of relationship, and it puts legal efforts into the areas that matter the most. When you are dealing with various problems in the workplace, you can count on our experienced employment lawyers.
Brisbane, QDL Law
Our services are designed to assist businesses of all sizes. This is why we are known as the premiere industrial law firm in Brisbane. Our clients look to industrial and employment lawyers Brisbane for effective solutions. The Brisbane workplace is a changing environment, and employment situations are affected by a variety of external and internal dynamics. This includes technological changes that affect Brisbane's labor market, for example. Employee relationships also include certain classes of independent contractors, so it is critical to work with an experienced employment lawyer who knows the difference in the legal status of different types of workers.
Employees enter into an agreement with the employer, but there are many laws that determine the scope of this relationship in advance. This means that either side could require the services of a qualified employment lawyer at any point in the employment contract. For example, one set of laws require the employer to follow certain guidelines during the process of hiring the employee. If these rules are breached during the interview, the employee might have standing to sue for discrimination.
Employers also have the ability to expect minimum standards of performance from the employees. Failure to meet these standards might result in a termination of employment. Many incidents involving discipline or termination can be resolved by internal measures. Policy manuals are often in place to allow all parties involved to understand the applicable procedures. However, there are times when the employer might seek the employment lawyer's advice before proceeding to terminate the employment relationship. This is necessary to avoid creating a situation where the employer breaks the law and becomes liable for damages.
Industrial workplaces can be dangerous for workers, but it is inevitable that a mistake will eventually happen. Whenever there is a workplace injury, compensation can be awarded through the system. However, it is often necessary to obtain specific types of documentation about the injury before the monetary damages are awarded. This can include medical examinations as well as other documents that demonstrate what happened on the work site.
Industrial Employment Lawyers in Brisbane
Workplace disputes can be extended and difficult to resolve without legal advice. Get help from our industrial and employment lawyers Brisbane. We deal with a variety of situations, and we have a track record of success. Industrial and employment lawyers are specialized in this area of the legal system. This means we have a comprehensive understanding of various industrial and workplace issues. Industrial employment lawyers are capable of operating within the context of various industries, and we work hard to help you resolve legal issues in a timely fashion. We always address the specific issues you are facing, and this can include possible out-of-court arrangements. However, we never recommend a specific course of action until we fully assess the situation, which might require litigation, for example. This is an important point to consider when you are searching for the best workplace and employment lawyers. We understand your industry, and we work hard to protect your interests.
Workplace Litigation, QLD Lawyers
Legal services should be accessible, and this is why we communicate in a way that is easy to understand. We make sure that you understand your situation, and we talk to you in simple and clear terms. We assess each situation carefully in order to determine a course of action or other recommendations. When it is time to hire a lawyer, consider the benefits that come with hiring an attorney that is familiar with all of the applicable laws. It is important to understand that certain locally based lawyers will have the most experience in representing the interests of people in Brisbane. Our professionals are capable of navigating the complex laws that apply to businesses and workers in this area. This can save you money in the long run because you will be sure to work with a lawyer who understands the nuances of the applicable laws.
Employment solicitors represent the interest of the client in order to facilitate a timely resolution to various workplace disputes. It is in everyone's interest to come to a conclusion as quickly as possible. Our qualified legal experts can help you to understand your legal position with precision and clarity. We offer aggressive representation to our clients, but we also listen with compassionate in order to fully understand the situation. This can help you to have confidence that we are fighting hard for your interests. It is difficult to deal with these situations without legal advice because of the complexity of the law and the time it takes to litigate the case. We provide these services so that you can continue to live your life while we prepare your case.
Brisbane Employment, Industrial Law Firm
Our legal firm can handle a variety of cases, so we always encourage you to contact us for a consultation. This is especially important for people who are facing an urgent situation. For example, workplace lawyers offer effective representation for individuals who are being charged with criminal activities that happened as a result of a workplace incident. It is critical to take immediate action if there are any criminal charges being leveled against you. We can act right away to stop the case from escalating out of control. At the same time, we will work hard to defend you against allegations and prepare your case in an effective manner. We also represent the interests of individuals who are dealing with unfair terminations, sexual harassment, unpaid wages and other breaches of workers' rights. There are many reasons why a dispute might happen on the job, and not all of these problems can be resolved without the assistance of a qualified and experienced lawyer. If you require legal representation or advice, contact our offices right away.