A Guide for Body Corporates
This guide will help you to better understand your rights and
responsibilities. It gives you an overview of the sale process, but please
bear in mind that it's not to be relied on in the place of legal advice.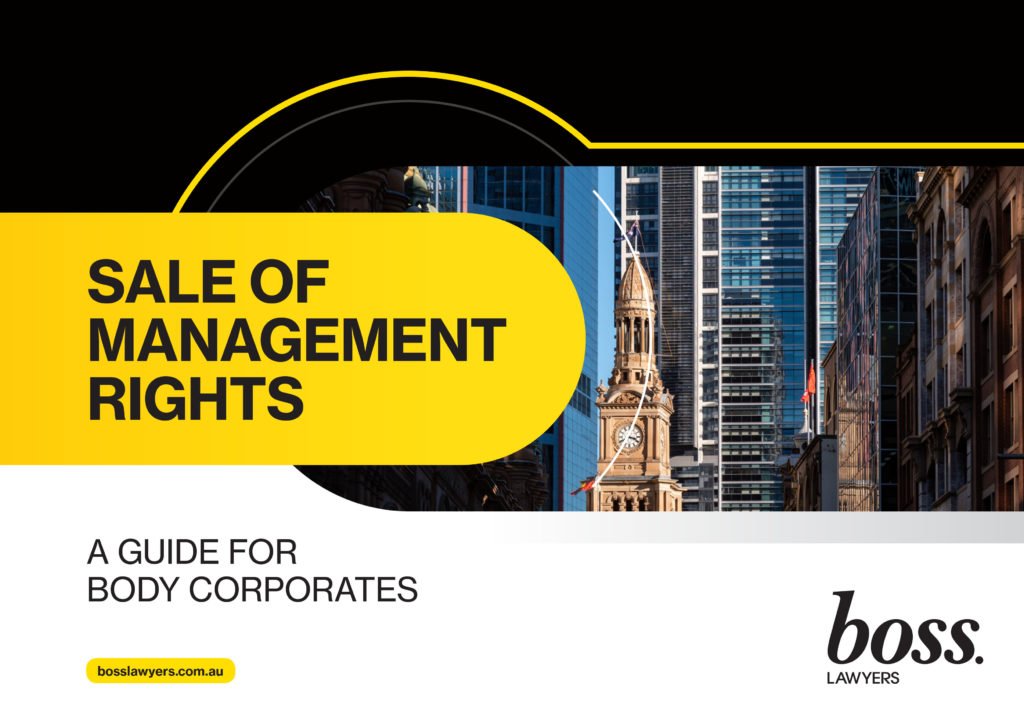 Please ring us at any time.
We'll be pleased to answer your questions on the sale of management rights, or any other commercial transactions.
What our clients have to say
"I am the treasurer of a body corporate that has engaged Boss Lawyers for advice on legal issues in relation to management rights and what the committee considered to be breaches of the caretaking agreement.

I believe that the advice from Boss Lawyers on both a strategic and legal level has ended up producing an outcome for our scheme that is far more palatable to that which we would otherwise have had.

I can recommend Boss Lawyers to any body corporate with similar issues."

Emmanuel Sarris, Treasurer The Wellington Body Corporate for East Brisbane