2017 Queensland Credit Symposium for Credit Managers – Australian Institute of Credit Management (AICM)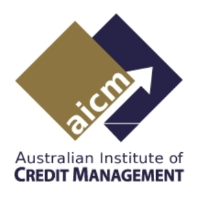 Mr Mark Harley of Boss Lawyers was invited to speak at the 2017 Queensland Credit Symposium for the Australian Institute of Credit Management.
During the Credit Symposium, Mr Harley presented an informative discussion to AICM members about recent legal changes relevant to credit managers including:
unfair Contract terms
insolvency Law Reform amendments – amendments to the definition of relation-back day for the Corporations Act 2001 (Cth)
dealing with trust assets of corporate trustees in liquidation
The Problem
Every year Credit Professionals need to stay on top of legislative changes and developments in the law.
You are at the "coal face" and need to know how to recognise a problem, so that you can fix it or efficiently obtain legal advice to solve it.  At the same time, you face continued internal and external pressure to maintain adequate resources, managing risk while growing or maintaining market share and meeting ever more challenging targets.
With these daily challenges, credit managers need to ensure they are up to date with developments and the strategies they affect or create.